Rock-solid Service
Since 2016, hundreds of clients have trusted Decubing.
Featured Project


TU Sites: Tulane's Website Builder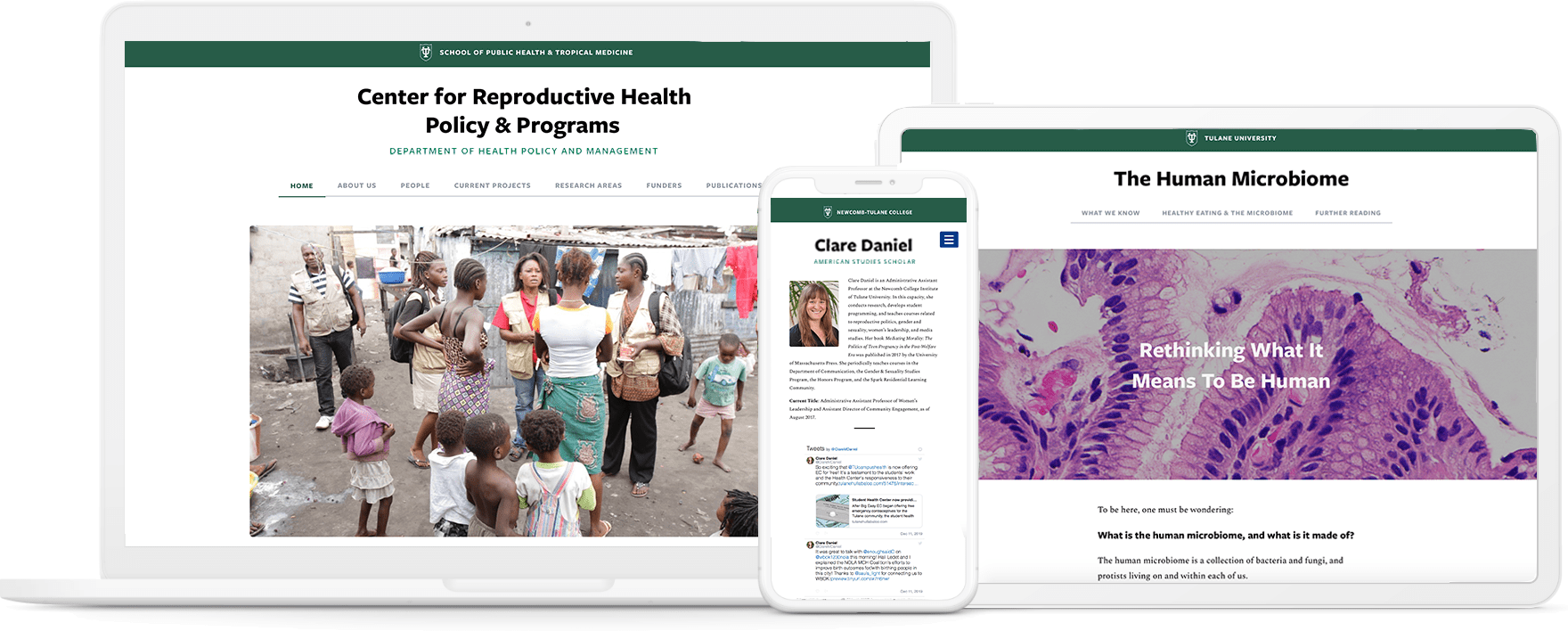 Tulane University partnered with Decubing to create a "Squarespace for Tulane." The system allows anyone on campus to set up a Tulane-themed website quickly and easily. We worked together to understand requirements, and Decubing then built a customized system that's user-friendly for users of all skill levels.
Our Services
Decubing provides a full range of development services, utilizing all major web-centered languages. Our services include website design and buildout, accessibility compliance updates, complex website hosting support, and web-team training.
Featured Projects
Decubing is proud of the work we launch.
Decubing, partnering with the Youth Empowerment Project, crafted a website to advance advocacy for youth in the justice system, equipped with a custom database and search functions.

The Lens, with Decubing's help in making its website user-friendly and keeping it up-to-date, empowers the residents of New Orleans and the Gulf Coast with clear and honest news.

A new database, built for students to explore and apply for research opportunities across five colleges, also enables faculty to list their projects and recruit undergraduate assistance.
Let us build your website!