Managed Campus is an all-in-one solution for managing campus website networks.
Our service includes customized onboarding forms, content templates, accessibility management, and hosting upkeep. We also offer individualized service plans with SLA-guaranteed support that meet each organization's unique needs.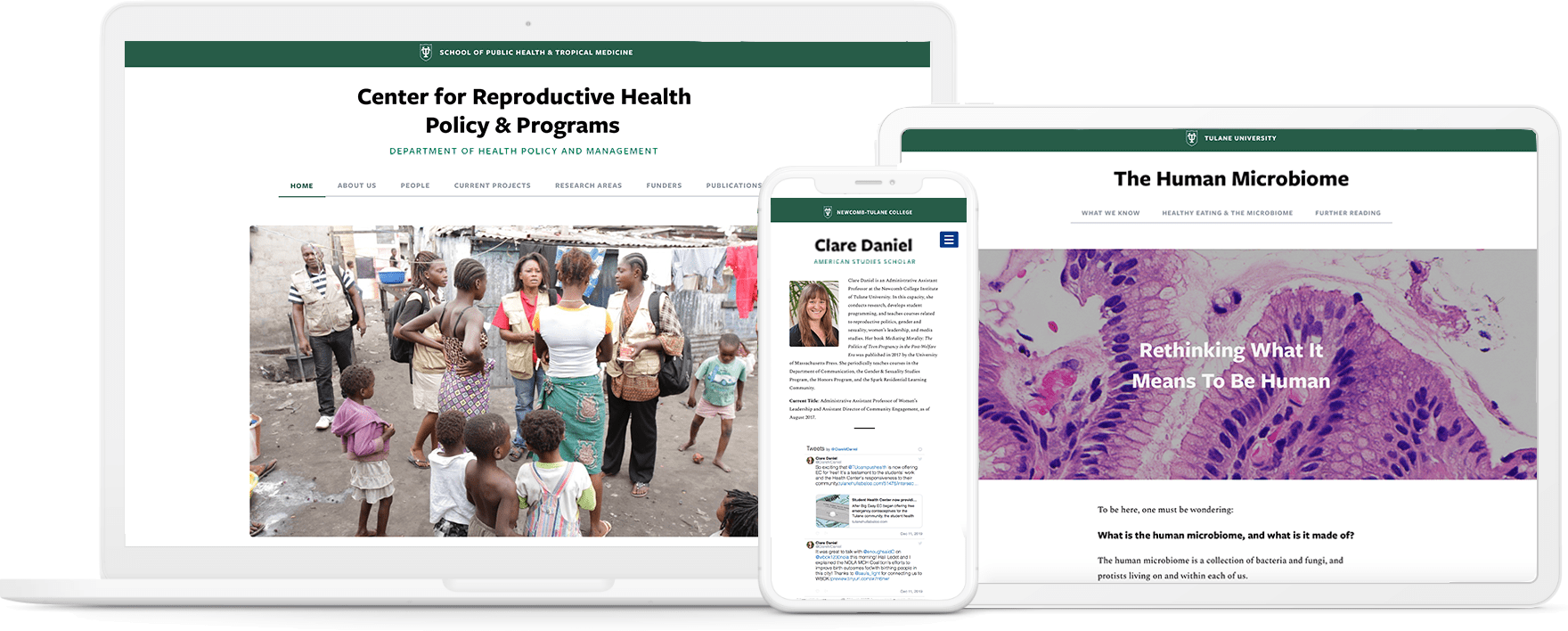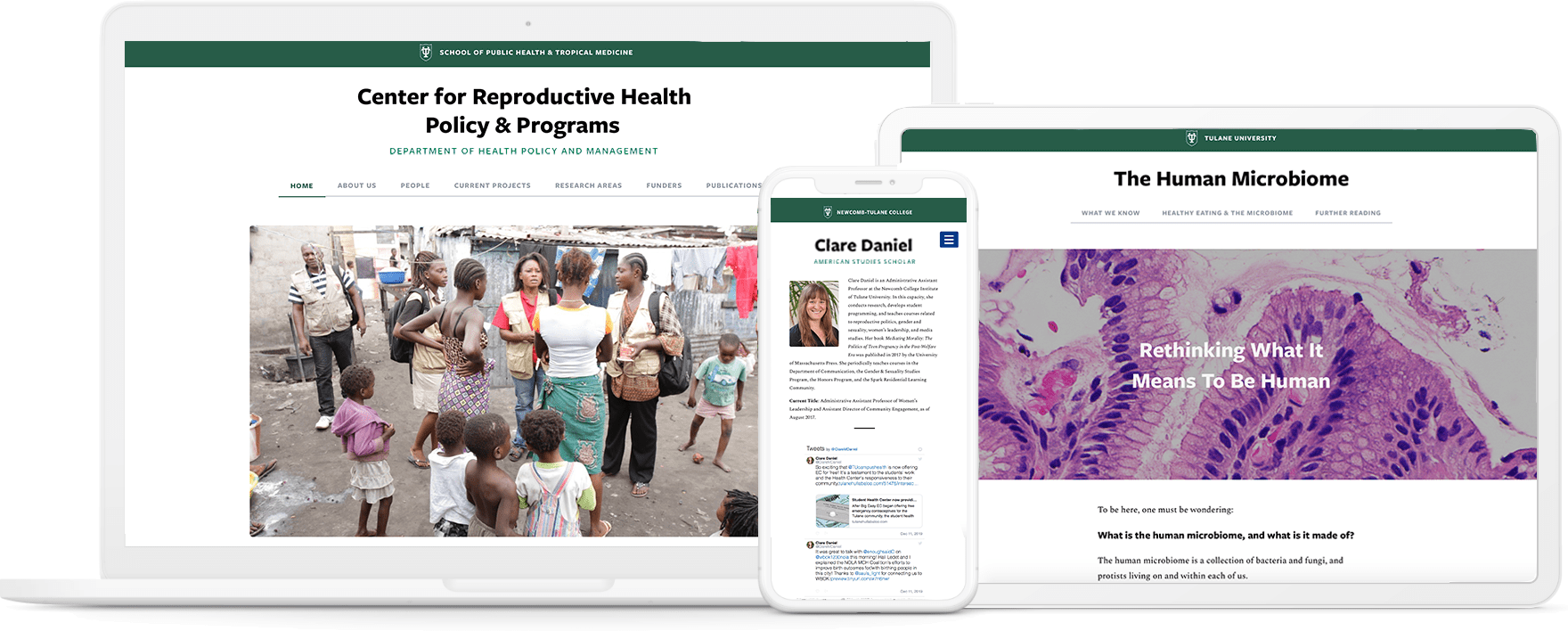 Frequently Asked Questions
What is Decubing's experience with campuses?
For over a decade, Decubing has built websites and networks for Higher Education institutions. One particular highlight is Tulane University's "TU Sites," a self-service website network for Tulane University. Other past clients include NYU, Xavier University, and Loyola University | New Orleans.
Our staff is also active in campus organizations, including HighEdWeb and WP Campus.
Is Managed Campus just for Higher Ed institutions?
Nope! We work with any client who wants to manage a network of sites.
Is Managed Campus a product or a service?
Managed Campus is a fully customizable service. We tune each Scope of Work to the client's unique needs. That said, we are constantly developing best practices and Open Source technology that we bring to every new project.
What is included in Managed Campus?
Most projects support "self-service" website networks. These networks include an onboarding form and a library of content templates. Many networks also include centralized branding and SEO controls. User support tickets are handled by Decubing directly or we can train campus administrators to handle their own ticket requests.
Does Decubing host websites?
We can manage your website hosting, or work with existing hosts.
What level of content accessibility does Managed Campus support?
We strongly encourage that clients adopt Web Content Accessibility Guidelines (WCAG) 2 Level AA Conformance.
Is Managed Campus right for our organization?
Managed Campus is built to manage centralized website networks. The service is ideal for organizations that want to both maintain organizational standards and give users the ability to publish their own sites.
Other questions?
Schedule a meeting or contact info@decubing.com to discuss further questions.